Celebrating Over 100 Years of Educating Children
 1916 - 2016 
***********************************************************
Vision Statement 
P.S. 97, The Forest Park School community, develops students talents, celebrates their accomplishments and provides them with every opportunity to strive to exceed the standards through high quality instruction embedded in technology which is collaboratively planned and facilitated in a Professional Learning Community. We prepare our students to compete and succeed in our globally connected society.
Visión escolar
La comunidad de P.S. 97, The Forest Park School, desarrolla estudiantes talentosos, celebra sus logros y les brinda todas las oportunidades de esforzarse para superar los estándares, mediante la instrucción de alta calidad integrada en la tecnología, la que a su vez es planeada e impartida de modo colaborativo en una comunidad educativa profesional. Preparamos a nuestros estudiantes para competir y triunfar en nuestra sociedad globalmente conectada.
Mission Statement 
At P.S. 97, The Forest Park School community we prepare our students for college and career by embracing their strengths and  providing them with a quality education in which they are challenged to reach their maximum potential both academically and personally through instruction that is differentiated for all learners.
Misión escolar
En P.S. 97, The Forest Park School, preparamos a nuestros estudiantes para la universidad y vida profesional, al tiempo que abrazamos sus puntos fuertes y les proveemos una educación de calidad que los reta a alcanzar su máximo potencial, tanto académico y personal, a través de la educación diferenciada para todos los educandos.
The Forest Park School Pledge
 I pledge allegiance to our school and those in P.S. 97.
 I promise to follow all rules, to do my work,
and respect others in our community.
Accepted by student enrollment on June 2, 2006
~~~~~~~~~~~~~~~~~~~~~~~~~~~~~~~~~~~~~~~
Welcome Back!  
This week at 97, Q!
Wednesday, September 19
School closed in observance of Yom Kippur. 
Thursday, September 20
Parent Night for our Meet and Greet our Staff, 4:30 p.m. - 7:30 p.m. 
Meadow Farms Candy Sale begins!  Stop by to see Mrs. Joseph and ask a question about the fundraiser for your free raffle ticket for one of the items you can find in the catalog!  
Congratulations to Anika Ramnath in Class 2-303 who is the winner of the raffle prize!  Thanks for the support!
Visit this link for details on how you can support your child's school.   Fall Fundraiser Details  
www.meadowfarms.com
SCHOOL ID# 1802096
~~~~~~~~~~~~~~~~~~~~~~~~~~~~~~~~~~~~~~~~~~~~~~
Next Week at 97, Q!
Monday, September 24
Boy Scouts will visit each class to promote program
Wednesday, September 26
Annual Mandated Title I Meeting with Mrs. Custodio, 8:15 a.m.
Visit below links for details. 
PTA Meeting at 9:00 a.m. 
Boy Scout Aftershool Program Registration at dismissal 
Thursday, September 27 - ENL Orientation #1
Friday, September 28
Gym Uniform Orders are due
Ballet Tech Auditions for Grade 3 students 
~~~~~~~~~~~~~~~~~~~~~~~~~~~~~~~~~~~~~~~~~~~~~~
CITIZENSHIP CLASSES ARE BACK!  
We will be hosting FREE Citizenship classes for all members of our community.  Family and friends are welcome!    PLEASE NOTE THE REVISED SCHEDULE.  
Spanish Class Schedule forthcoming. 
Citizenship Registration English

Citizenship Registration Spanish 
Citizenship Class Schedule - Revised as of September 17, 2018 English

~~~~~~~~~~~~~~~~~~~~~~~~~~~~~~~~~~~~~~~~~~~~~~~~~~~~~~~~~~~~~~~~~~~~~~~~~~
How did we do with translation and interpretation this year? 
Let us know by completing the below surveys 
and returning them to us.  We look forward to hearing from you. 
~~~~~~~~~~~~~~~~~~~~~~~~~~~~~~~~~~~~~~~~~~~~~~~~~~~~~~~
Thank you for completing your survey!  
 Last year our parents had a 59% response rate and this year, we have a 54% response rate.  Last year our teachers response rate was 90% and this year they have a response rate of 77%.  Congratulations to Mrs. Mullins and Class 4-407 for being the class with the highest parent response rate!  They will enjoy an ice cream party!  
Thank you to all who responded.   
**********************************************************************************
College Awareness Day!  Please visit the below link for an amazing video sharing the many highlights of the day!  Also, please visit the our photo gallery for more on our great event.  
https://www.youtube.com/watch?v=nOnfNwid7Gs&feature=youtu.be
~~~~~~~~~~~~~~~~~~~~~~~~~~~~~~~~~~~~~~~~
School Hours are 8:00 a.m. to 2:20 p.m. Kindergarten dismisses just prior to 2:20 p.m. Follow the message shared by your teacher. 
Our school day starts at 8:00 a.m. with learning beginning 
immediately.  8:01 a.m. is late.  It is important for your child to be 
here and on time to make the most of their day!  
Please be reminded that attendance records are LEGAL DOCUMENTS.  Attendance and being on time is a criteria which is reviewed when your child applies for a specialty middle school. We encourage all our students to be present and on time!  A student's attendance records are legal documents and cannot be changed.   
Please make attendance and being on time a priority. 
Thank you for your support. 
~~~~~~~~~~~~~~~~~~~~~~~~~~~~~~~~~~~~~~~~~~~~~~~~~~~~~~~~~~~~~~~~~~~~
 ANNUAL TOWN HALL MEETING INFORMATION TO BE ANNOUNCED. 
Together we remain strong. 
The below poster is displayed in all classrooms and explains all 
drills and the necessary steps taken in case of an emergency.
~~~~~~~~~~~~~~~~~~~~~~~~~~~~~~~~~~~~~~~~~~~~~~~~~~~~~~~
 The school calendar for 2018-2019 is now available!  
Visit the below link to view the school calendar!  
School Calendar 2018-2019 English

School Calendar 2018-2019 Spanish 
~~~~~~~~~~~~~~~~~~~~~~~~~~~~~~~~~~~~~~~~~~~~~~~~~~~~~~~
FREE ZUMBA CLASSES will continue this year with Mrs. Spar on 
Wednesdays at 9:00 a.m.  Be on the look out for information on our 
weight loss classes!  We are keeping us all healthy!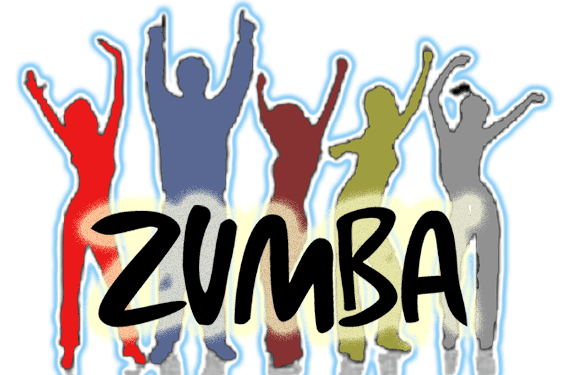 ~~~~~~~~~~~~~~~~~~~~~~~~~~~~~~~~~~~~~~~~~~~~~~~~~~~
As always, School Meal Lunch Applications will be going home to all who have not 
completed them online over the summer or to those who are required to complete one.  
 We ask for your cooperation and support in 
completing them and returning them.  
Vi
sit 
the below link to apply online!  
Our Title I Funding is based on the return of our lunch applications.  Mrs. Custodio will be 
hosting her Annual Title I Meeting in September and we look forward to seeing many of 
you there.  This will also be welcome back meeting with you having the chance to meet 
many of our staff members.   
  Visit the below link for monthly Breakfast and Lunch Menus!  
~~~~~~~~~~~~~~~~~~~~~~~~~~~~~~~~~~~~~~~~~~~~~~~~~~~
We are proud to share that we will continue to host InMotion for our Afterschool Program this school year.  Please visit the above link for all information needed to register.  Please direct all questions to InMotion. 
~~~~~~~~~~~~~~~~~~~~~~~~~~~~~~~~~~~~~~

Follow us on Twitter!  https://twitter.com/ajoseph42 
Follow the District on Twitter!  https://twitter.com/District27NYC
                        Visit our Useful Links to the left under Important Information for the direct links.  
~~~~~~~~~~~~~~~~~~~~~~~~~~~~~~~~~~~~~~~~~~~~~~~~~~~~~~~~~~~~
Are you receiving up - to - the - minute information from us?
If you are not, please email us at ajoseph42@schools.nyc.gov and we will be sure to add you to our email distribution list!  Include your name, your child's name and class, and your phone number in the email and in the subject line include PLEASE ADD ME TO YOUR EMAIL LIST!  We look forward to sharing our good news! 
*************************************************************************************************
NYC School Account
  We encourage all our families to create an NYC Schools Account to view your child's attendance, report card grades, NYC FITNESSGRAM results, and assessment scores.  We encourage you to register to access your child's scores and other information, including the release of results for the 2018 Common Core exams in ELA and Math this summer.  Letters have been sent home to those families who have yet to create an account.  Please follow the step by step directions.  If you should have any questions, please feel free to email Mrs. Joseph,  Parent Coordinator. 
ajoseph42@schools.nyc.gov
************************************************************************************************
Remember Homework help is just a call away! 
We suggest you take advantage of this great service 
 provided by the UFT and Dial - A - Teacher!  Visit the link 
below for all details.  Help comes in many languages!  
********************************************************************************
General Mills Box Tops
We continue to collect box tops to help our school earn money!  Ask your family and friends to help you and your class earn an ice cream party!  Box tops will be collected on or about the first of every month.  The class who collects the most box tops for the month will enjoy ice cream!  We encourage you to help your child's class earn money for their school!  Continue to clip over the summer!    
Thank you to Mrs. Ramnath for her support!  
Click on the link below to access a collection sheet to help 
make collecting more fun!   Box Tops Collection Sheet
~~~~~~~~~~~~~~~~~~~~~~~~~~~~~~~~~~~~~~~~~~~~~~~~~~~~~~~~~~~ 
We are working to make this website easier to access for people with disabilities, and will follow the
Web Content Accessibility Guidelines 2.0
.                                                        If you need assistance with a particular page or document on our current site, please contact                                                  Amelia Joseph, Web Master, ajoseph42@schools.nyc.gov, to request assistance.